Piraeus Port to invest €294 million to upgrade cruise facilities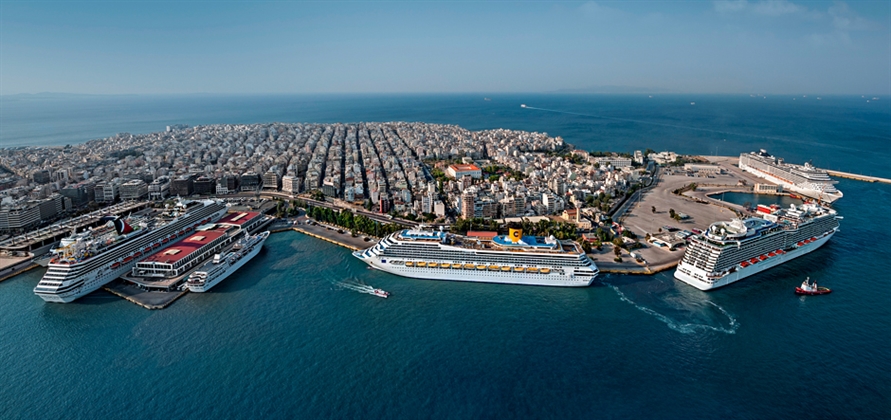 Piraeus Port Authority aims to grow its homeporting business by expanding its facilities (Image: Piraeus Port Authority)
Piraeus Port Authority is to invest €294 million over a five-year period to upgrade its existing cruise infrastructure and boost its appeal to operators sailing in the East Mediterranean.
Currently, Piraeus can berth between nine and eleven cruise ships simultaneously, using a total of 2.8 kilometres of quay.'s expansion plans include adding four new 400-metre cruises berths, adding a total of 1.65 kilometres of quay length and boosting the port's capacity by roughly 50%.
Other plans include building hotels, shopping malls, restaurants and other auxiliary services to enable Piraeus to become a homeport.
"The planned infrastructure improvements will benefit the cruise sector overall by providing best-in-class customer service experience to the operators of the cruise ships as well as by enhancing the overall experience of their guests," said Theodora Riga, PPA's manager of strategic planning and marketing. "New value-added services for the cruise lines and passengers are at the core of PPA's vision to promote overall product awareness in the Chinese market, and act as a facilitator to capture higher volumes of tourists from the Far East."