Canadian agent group asks Carnival to change NCF policy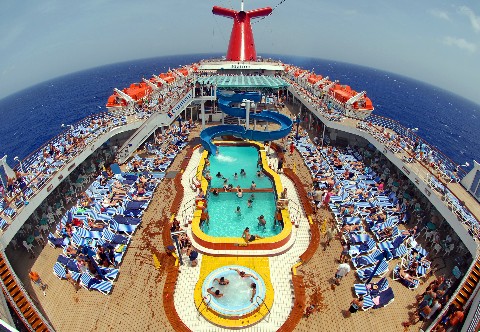 The Association of Canadian Travel Agents (ACTA) has sent Carnival Corp. a letter asking that it reconsider its handling of the noncommissionable portion of cruise fares.

In a dispatch to members, group President David McCaig said he is raising the issue now to respond to newly named Carnival CEO Arnold Donald's call for improved relations with agents.

"The hope is that under Mr. Donald's leadership, ACTA's voice will not fall on deaf ears," the memo said.
Commenting on the letter, a Carnival spokesman said, "Travel agents are absolutely critical to our long-term success, and we are doing a number of positive things across our 10 brands to continue to strengthen our ties with our agency partners around the world. We certainly understand and appreciate the issues being raised, and I know Arnold plans to look into this further and give this issue a thorough review with his leadership team."

McCaig said that noncommissionable fees (NCFs) create misunderstanding and distrust with clients because the charges are hard to explain.

He wrote that traditionally an agent will present NCFs to a client with terms such as "supplemental fares," "nondisclosed cruise fees," "add-on fares" or "hidden surcharges."

"When a travel agent seeks support from Carnival Cruise Lines' reservations to quantify NCFs, they are always at a loss to do so," McCaig said. "It is unfair that travel agents are portrayed as an obstacle to lower fares."

NCFs are used not only by Carnival's brands but by most cruise lines, which say that the fees reflect unspecified government fees and other charges that amount to pass-through costs not part of the product.

Eric Maryanov, president of All-Travel.com, said he thinks NCFs could be better detailed by the industry in general.

"Taxes, port charges, I get it," he said. But some cruise invoices have a line item for port charges and then another that simply says "NCF" with no explanation of what that NCF is, he said.

McCaig said the letter to Carnival asks Donald to "seriously consider changing Carnival brands' NCF commission policy by establishing familiar and consistent terminology for the travel agency community to use with their clients." It also asks Carnival to commission the cruise "with both amounts combined (commissionable and noncommissionable) at current levels.

McCaig said in the dispatch to members that he sent the letter on Oct. 23.