Undocking at Meyer Werft: Genting legend has left the building dock
The latest cruise giant Meyer Werft, the "Genting Dream" has, II leave the covered building dock in Papenburg today in good weather.
Meter by meter of the 335 meter long building for the Asian shipping Dream Cruises pushed ahead slowly.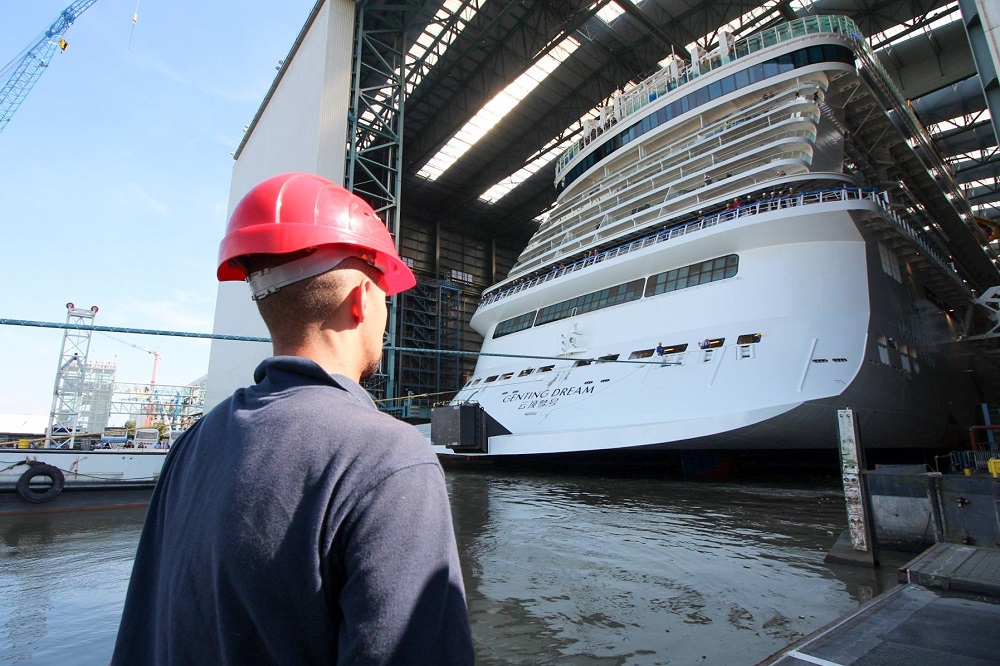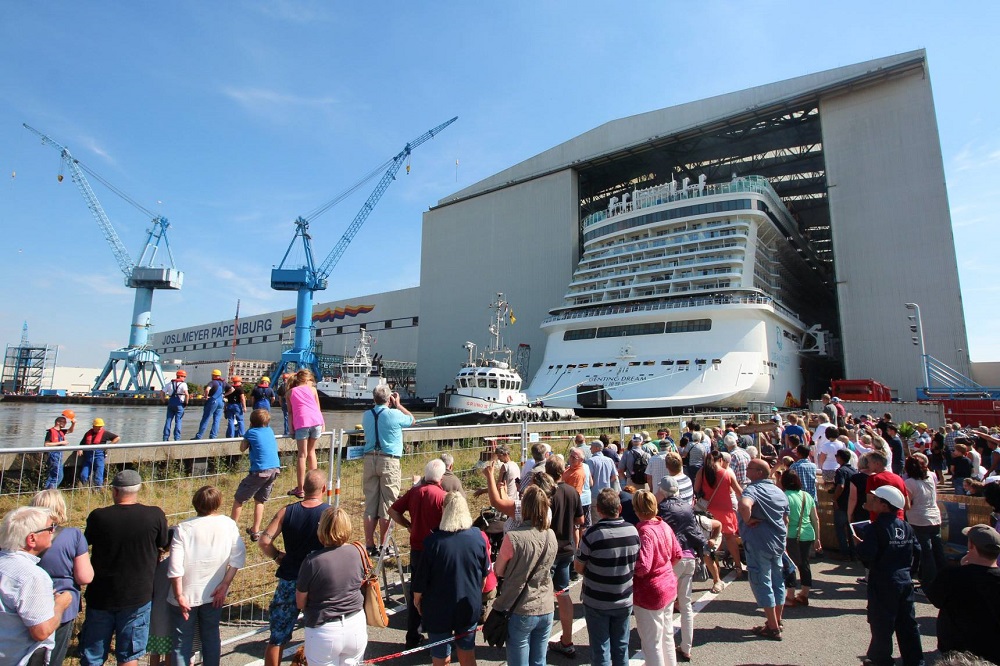 PAPENBURG.
Extensive testing of security systems, mechanical and plant trials and the completion of the interior had determined in the last few weeks the yard everyday.
Due to current weather forecasts undocking was still postponed at short notice, but against 14:15 the time had finally come: the "Genting Dream" made her first meters.
Supported by 4 tugs they slid stern first slowly toward sunlight.
Hundreds of onlookers had gone on Friday afternoon to the Papenburg shipyard basin to ogle the first new construction.
special, brightly colored hull paint particularly caught her eye.
The ship made finally fixed at the pier in the shipyard harbor where the installation of the chimney is carried out.
On the outfitting of the Meyer Werft the final work and tests are carried out to the ship in the following days.
Few days later, the first members of the crew then their cabins reflect on the ship and to become familiar with the ship.
Already in mid-September will then begin their Emsüberführung direction Eemshaven, the "Genting Dream".
This is followed by sea trials and the final final outfitting in Bremerhaven before she is expected to be handed over on 12.10.2016 to the shipping company.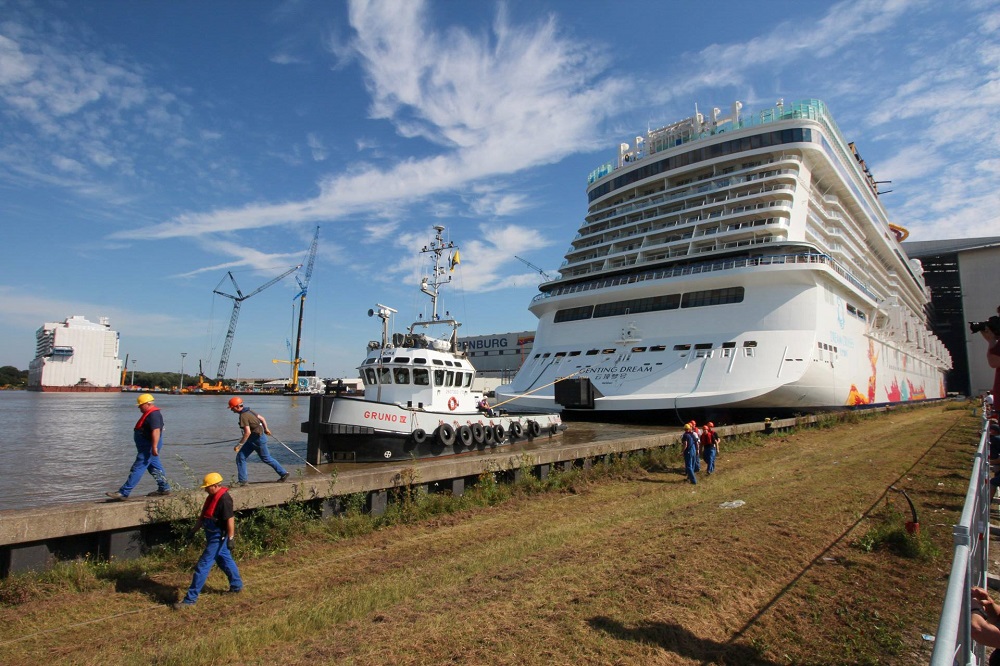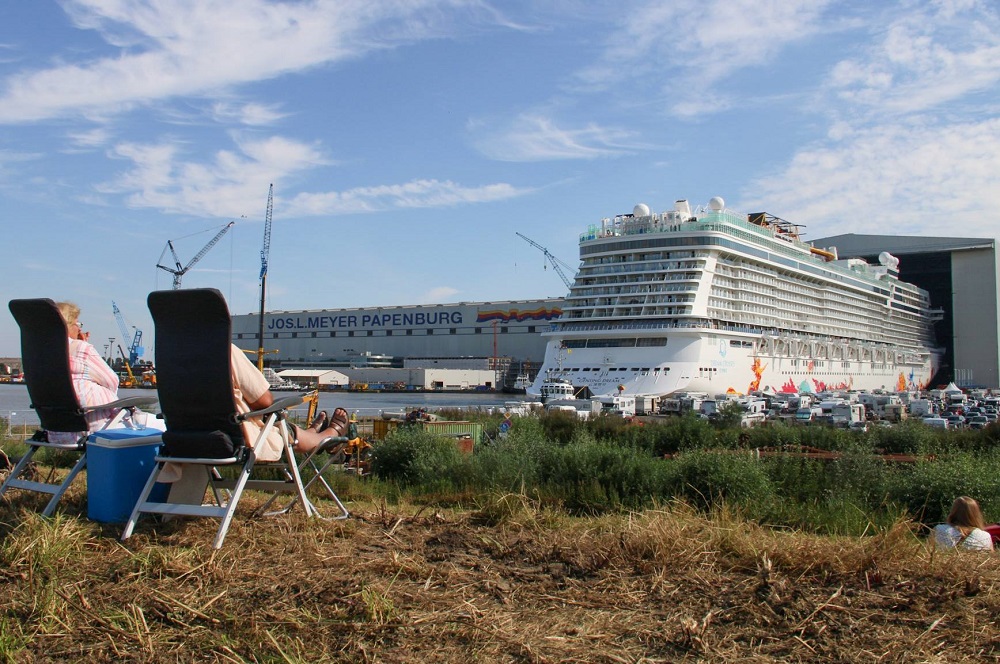 Even the next boat, the "Norwegian Joy 'that is to follow in the spring of 2017, is making great progress.
Already in the morning has a vast 100-meter long swimming part, that was before the "Genting Dream", also left the building dock.
One More was already longer on Werftpier.
It had to take place and be hauled.
Both sections will now be docked again.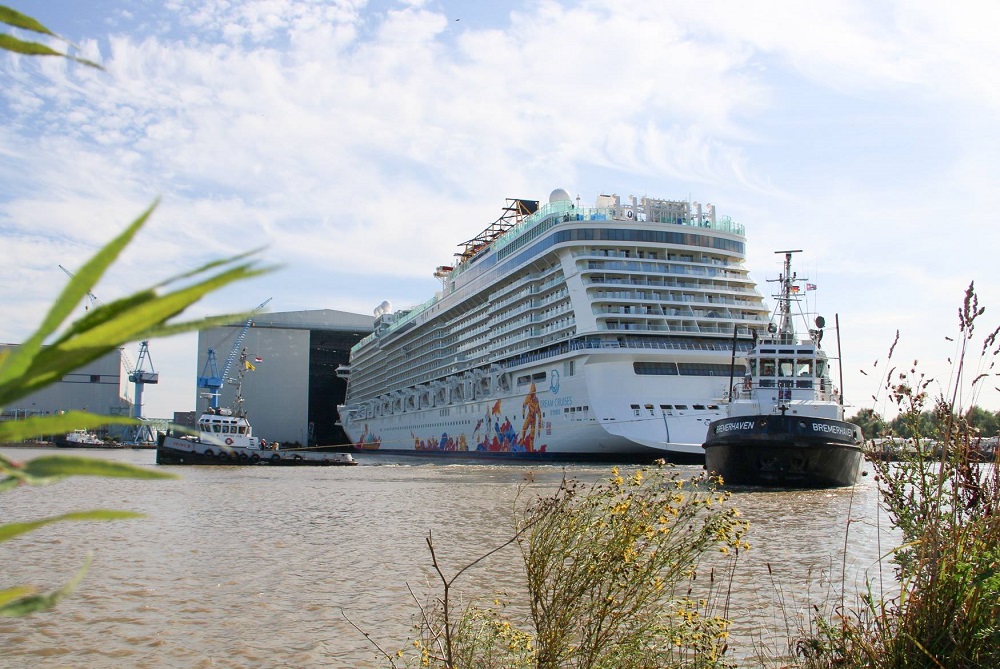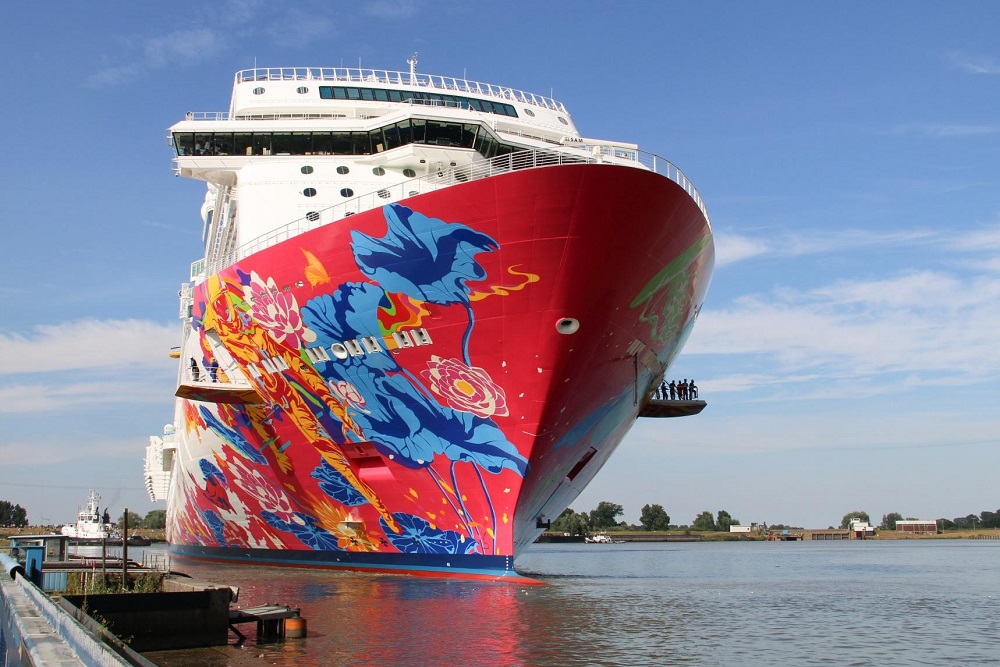 The "Genting Dream", or in Chinese also云顶梦, has to have a length of 335 meters, a width of 39.7 meters and a size of 151,300 GT.
The client is the Asian shipping Dream Cruises (Hong Kong), which is part of the Genting Group.
Also planned for autumn 2017 sistership called "World Dream".
It will accommodate 3,360 passengers and 2,000 crew members, suggesting a ship for the premium segment.
Of the 1,680 cabins, 1,278 are outside cabins.
One thing is certain, according to Tan Sri Lim, CEO of the shipping company:
"The ship is ready to hold many special features for the Chinese market."
So is the "Genting Dream" have two small deep-sea submarines, each four passengers up to 200 meters depth can convey.
Much aboard similar to Breakaway-class of Norwegian Cruise Line, which also belong to Genting.