Norwegian improves agent incentives to book affinity cruises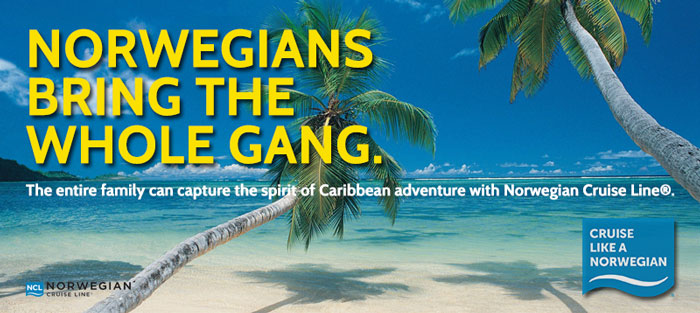 Norwegian Cruise Line revamped its program for affinity groups to give travel agents three ways to receive amenities associated with booking such groups. The updated program starts Dec. 1.
The first option is to receive two tour conductor (TC) credits for every 14 berths booked as the entire amenity.
A second choice provides a 1-for-14 TC credit plus the option of an Ultimate Beverage package or prepaid service charges for each member of the group.
A third choice is a 1-for-14 TC credit plus any two of a list of eight amenities, including a free Internet package, a cocktail party, a four-night specialty dining package or a $75 onboard credit.
The affinity group program was announced during a webinar for agents. In an instant poll done during the webinar, 44% of agents said they preferred the second choice, 38% the third choice and 20% the first choice.
"We are huge fans of affinity groups," Norwegian Cruise Line President Andy Stuart told webinar participants, because bookings come early, tend to stick and bring people who have never cruised before.
As part of the program, Stuart said the availability of amenities chosen will be guaranteed for the duration of the cruise, even though it may be booked many months out.
Other terms of the program require agents to make a deposit of $50 per cabin within 60 days of booking, provide for space recall at 120 days prior to sailing, and require final payment 75 days prior to sailing. "We're going to ask you to invest in this program," Stuart said.
Norwegian emphasized that the program is only for true affinity groups, not for unaffiliated passengers booked together in speculative space held as a group.