Six Norwegian Cruise Line ships to get exhaust scrubbers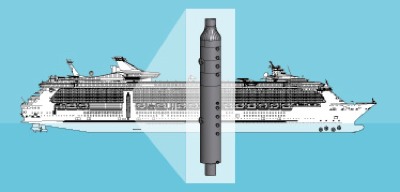 Norwegian Cruise Line has contracted with Green Tech Marine to install scrubbers on six ships.

The scrubbers enable ship operators to reduce sulfur emissions while continuing to use heavy fuel oil for power. Scrubbers are a less expensive option than switching to low-sulfur diesel fuel.

Norway-based Green Tech Marine will install the scrubbers on the Breakaway, Dawn, Jewel, Gem, Pearl and Sun, starting this spring and continuing through 2016. The scrubbers will replace the ships' exhaust silencers.

installed scrubbers on the Hawaii-based Pride of America last year and will supply them for Norwegian's Breakaway Plus ships, the Escape and the Bliss, due to enter service in 2015 and 2017, respectively.
GTM R15
By using GTM scrubbers, shipowners can continue to operate on heavy fuel oil instead of more costly marine gas oil while staying below the strict IMO requirements regarding sulphur emissions. Fuel prices of marine gas oil are expected to rise even higher in 2015 when the 0,1% sulphur limit enters into force. The GTM scrubbers make it simple to meet new environmental regulations by replacing your ship's exhaust silencer – no structural modifications required. You also benefit from:
Proven reduction of SOx and PM, compliant with MARPOL Annex VI –MEPC 58 and 59

Hybrid scrubber - both open and closed loop operation

An extremely small footprint

Low weight resulting in minimal change to stability conditions

Energy-efficient
To see some of the innovative features of the GTM Scrubber, point at the appropriate hot-spot with your mouse.