Royal Caribbean Photos Shared; Thank you
We love to share your Royal Caribbean photos every Friday and give everyone a quick "mental escape" to look at some stunning photos. We want your photos too, so send us your best Royal Caribbean photos to share with the world.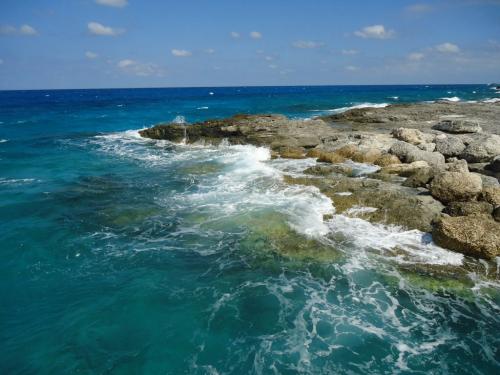 This week, we will begin with a photo from Michael Poole who has this photo from Coco Cay that he took in fall 2012. A day at Coco Cay sounds like the perfect escape right about now.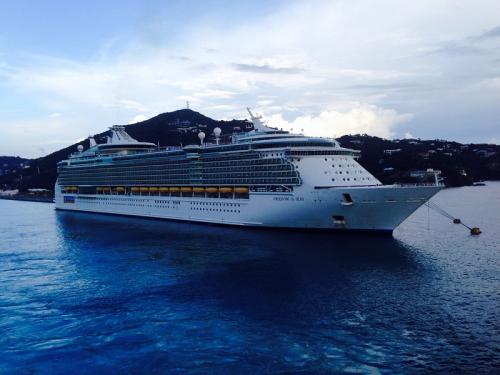 David Caffey took this photo of Freedom of the Seas last week in St Thomas while he was on the Disney Fantasy. Don't worry David, we will let this little transgression of cruising with another line pass because of this great photo.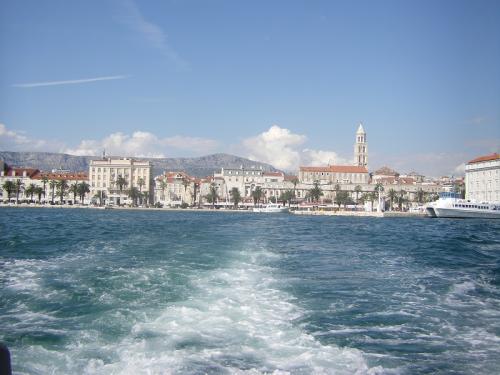 Next up is a photo from Lisa Perillo and it's of Split Croatia while being tendered back to Splendour of the Seas from May 2013. I'd be lying if I said I knew how to say "beautiful" in Croatian but it's a great view!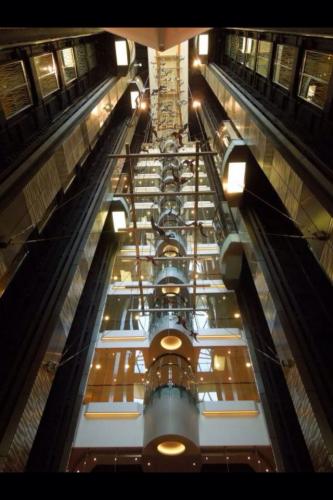 Connor sent in this photo of looking up at the elevators on Oasis of the Seas. I never get tired of impressive views like this one.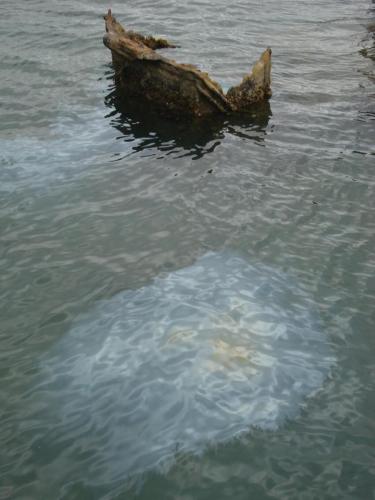 Here's a photo from Don Harlan of the USS Arizona's oil leak while on his Pearl Harbor Tour excursion from Rhapsody of the Seas. Don described this photo as "72 years, eerie & somber". I completely agree.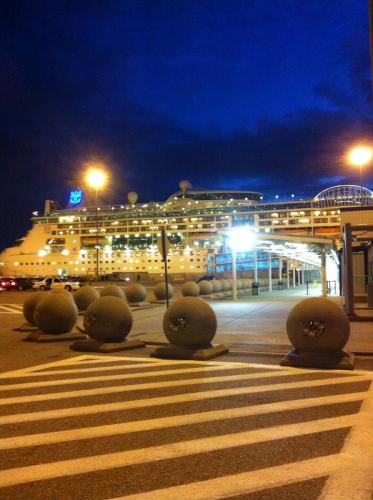 Lastly, we have this photo from Marnette Severance of Enchantment of the Seas in December 2012, after their third and last cruise on her before she left Baltimore.
Thank you to everyone that sent in their photos this week.