Anthem of the Seas steel cutting ceremony held
Just before Royal Caribbean celebrated the keel-laying of Quantum of the Seas today, another milestone was reached for another brand new cruise ship. Sister ship Anthem of the Seas had her first
steel-cutting
at Meyer
Werft
shipyard's laser
centre
.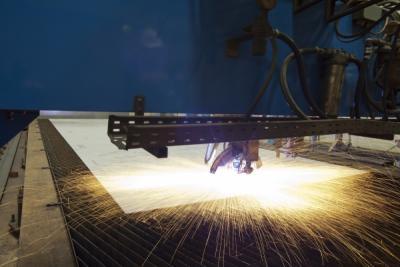 The steel-cutting for Quantum of the Seas took place in February 2013 and today's event is the next step for Anthem of the Seas, which has been relatively quiet in terms of news about her.
Delivery of Anthem of the Seas is scheduled in the spring 2015.
UPDATE 11:
09AM
: Royal Caribbean President and CEO Adam Goldstein commented on the ceremonies for both Anthem of the Seas and Quantum of the Seas today, "Today is a very special day in the development of our new Quantum class, as we are now two steps closer to delighting guests around the world with Quantum cruising. It's incredibly rewarding to see Quantum of the Seas and Anthem of the Seas coming together so well, and today we not only honor these two very important milestones, but also recognize the years of hard work and dedication from the team developing these ships."
More proof Anthem of the Seas to sail out of Southampton
Royal Caribbean has been quiet on details related to its second Quantum class ship, Anthem of the Seas, to this point but we may know a little more about where this new cruise ship is going.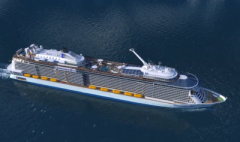 A schedule of cruises from the Port of Le Havre, France shows a number of ports of call by Anthem of the Seas in 2015, which gives more evidence that Anthem of the Seas will be based out of Southampton, England.
Upon further inspection, the schedule of calls to Le Havre matches Independence of the Seas' current itineraries for 2014. Some are speculating that Anthem of the Seas will replace Independence of the Seas.

If you have your doubts about this information being accurate, keep in mind we saw a similar occurence with Quantum of the Seas in February when the Port of St Maarten posted a schedules similar to Le Havre with Quantum of the Seas listed and that turned out to be accurate.