Politicians call for investigations into Carnival Triumph incident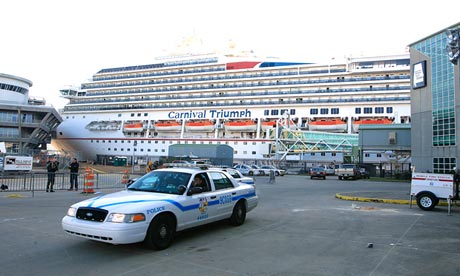 Carnival Cruise Lines faces scrutiny from at least two members of Congress over its handling of the Carnival Triumph incident.

An engine-room fire knocked out power on the Triumph last Sunday, stranding passengers and crew at sea for five days to deal with hardships such as nonfunctioning toilets, stench and a shortage of food.

Sen. Jay Rockefeller (D.-W.Va.), who chairs the Senate Commerce Committee, is seeking a Coast Guard review of the incident and others that may be similar, going back six years.

In a letter to Coast Guard Commandant Robert Papp, he said the Triumph is "just the latest example in a long string of serious and troubling incidents involving cruise ships."

Rockefeller asked Papp to provide details on how much the Coast Guard has spent in helping the Triumph and other cruise ships that have had emergencies, and whether the Coast Guard expects to be reimbursed by Carnival.

Separately, Rep. Doris Matsui (D.-Calif), sent a letter to the head of the House Committee on Transportation and Oversight, asking for hearings on whether cruise ships are adequately prepared to handle emergencies such as the one on the Triumph.

"We need answers about why this occurred, why there were not adequate back plans, and why it took over four days to get these people safely back to land. Someone must be held accountable," the letter read.